Geen producten gevonden...
Panospace ONE
Panospace ONE
Panospace One – Smart, reliable and safe FFF 3D printer
Panospace One FFF 3D printer has its own unique design with a user-friendly interface for everyone who needs a reliable, small, smart and safe device. Buy it now for an easy 3D printing experience.
Product features Panospace One:
Extremly user-friendly
Fast heat-up in under 45 s
Plug&play
Colorful touch-screen
Easy 3D print with PLA
Maintanance free
Stylish design and space saving
This 3D printer comes delivered fully assembled and with a pre-leveled 3D printing bed. The Panospace is just plug&play – plug&print.
The color touch screen makes it even easier to use. Can you use your smartphone? Then you can use the Panospace One 3D printer!
Using PLA plastic filament (1.75 mm) will enable you to use the most common, environmental-friendly and safe filament.
After slicing your CAD model with the innovative slicer, you can choose how to transfer the file to your Panospace One.  Select the USB cable to transfer the data between your computer and the 3D printer. Otherwise transfer the files via micro SD-card. Start your 3D print by simply pressing print on the touch screen. Watch your model develop.
Buy the Panospace One 3D printer to get one of the most efficient and convenient desktop 3D printers in the market.  This power pack offers high 3D printing speed and manufacturing quality.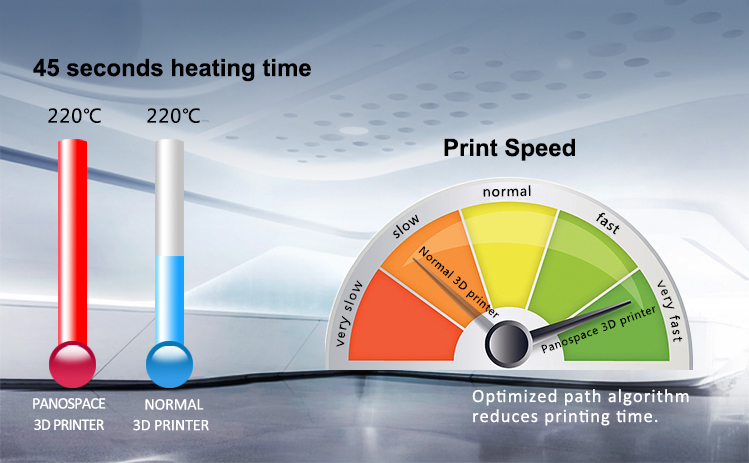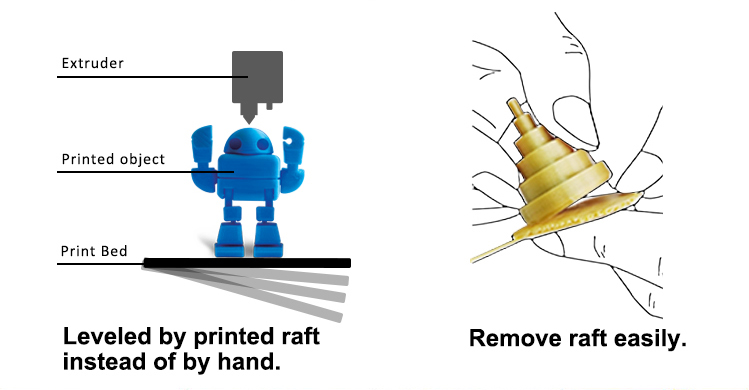 If you need a smart, reliable and safe FFF 3D printer you should buy the Panospace One.
High speed printing
Wide viewing window
One-click print
Maintenance free
Colour touch screen
15 micron X and Y positioning accuracy
Filament: PLA – standard 1.75 mm, in 326 g rolls
Build volume: 150 x 150 x 150 mm
Layer resolution: 0.25 mm
Extruder Quantity: 1
Nozzle diameter: 0.4 mm
Printer dimensions: 407 x 288 x 333 mm
Net weight: 7.8 kg
Includes: 1 Filament Roll, Scraper, Glue Stick &
Adjustment Wrench
3Dfilamenten.nl
Hoofdstraat 58
3781AH Voorthuizen
Tel: 0342-474025
info@3dfilamenten.nl
KvK: 09089448
Btw: NL153712739B01
Reknr: NL65ABNA0516433016
Mijn account
Betaalmethoden
U kunt bij ons op de volgende manieren betalen:



Klantenservice