Geen producten gevonden...

BIGTREETECH TFT35-E3 V3.0 Display Touch Screen
BIGTREETECH TFT35-E3 V3.0 Display Touch Screen
BIGTREETECH TFT35-E3 V3.0 Display Touch Screen.

Working Mode: 

Touch screen mode, 12864LCD mode

Appearance Size: 

93*87mm

Installation Size: 

Perfectly replace the original LCD screen of Ender3 printer

Microprocessor: 

STM32F207VCT6

Power Input: 

DC 5V

SD Card Logic Voltage: 

3.3V and 5V

Application Use For: 

SKR MINI E3, SKR V1.3, SKR PRO, etc

Support Printing Mode: 

SD Card and USB Flash Drive

Condition: 

New 100%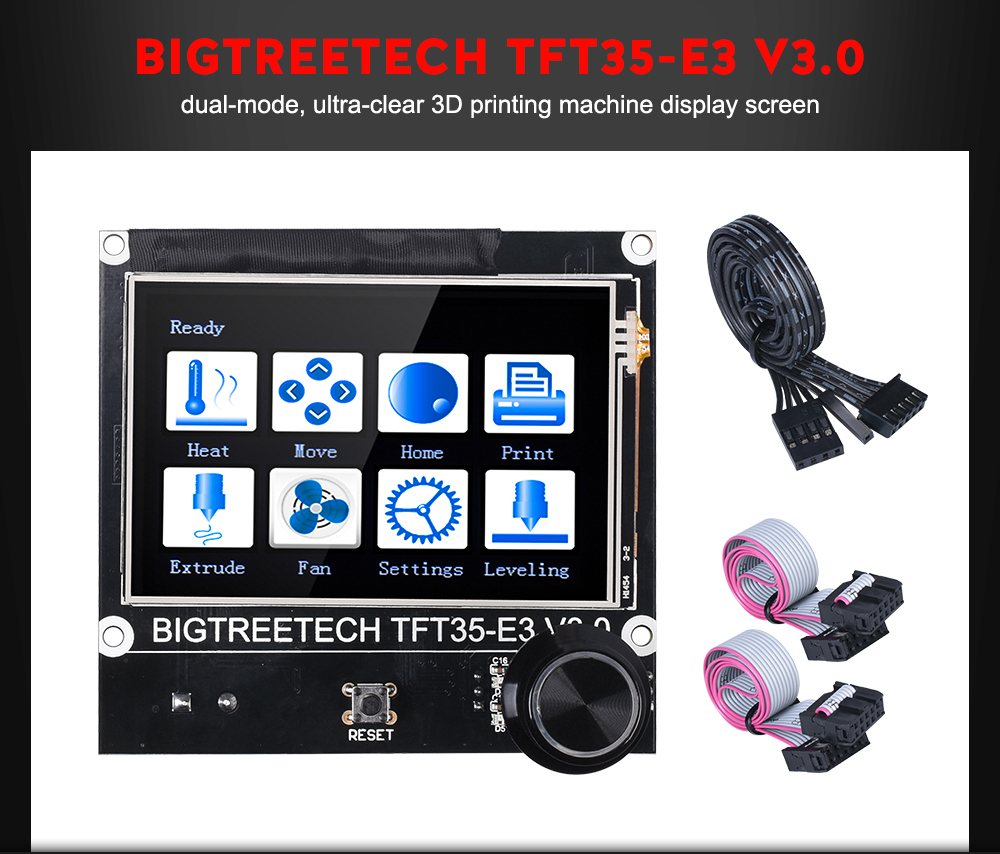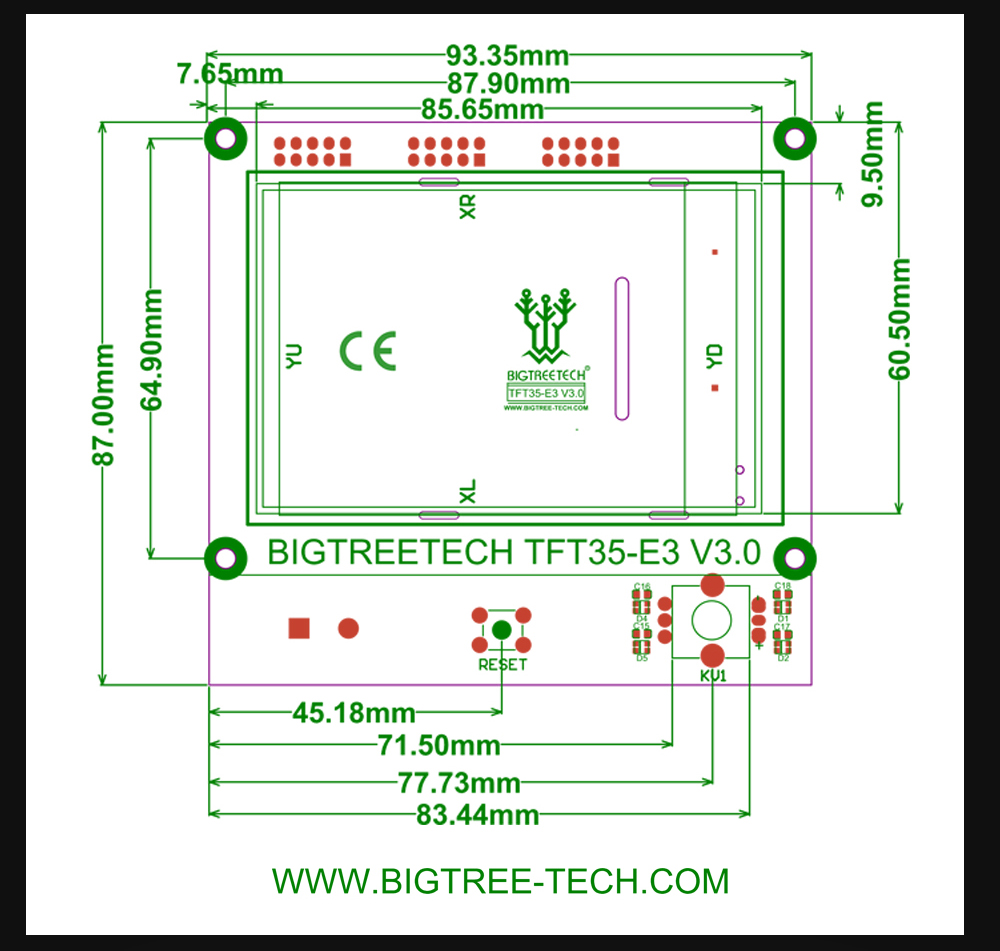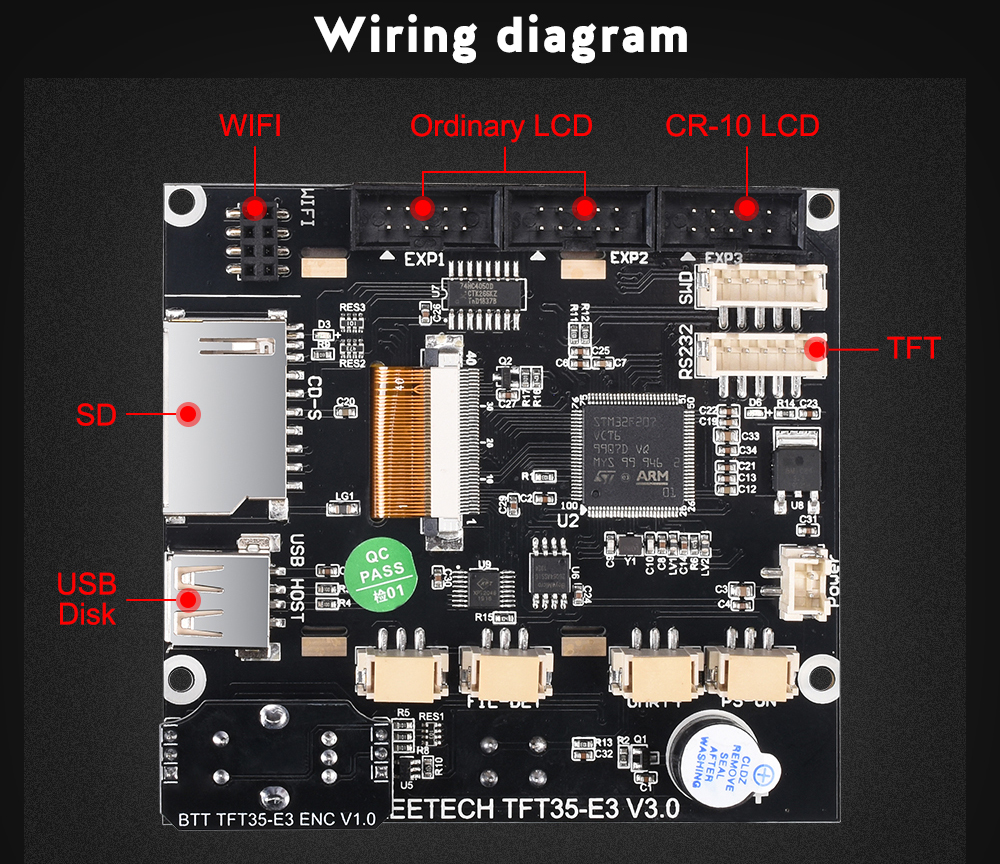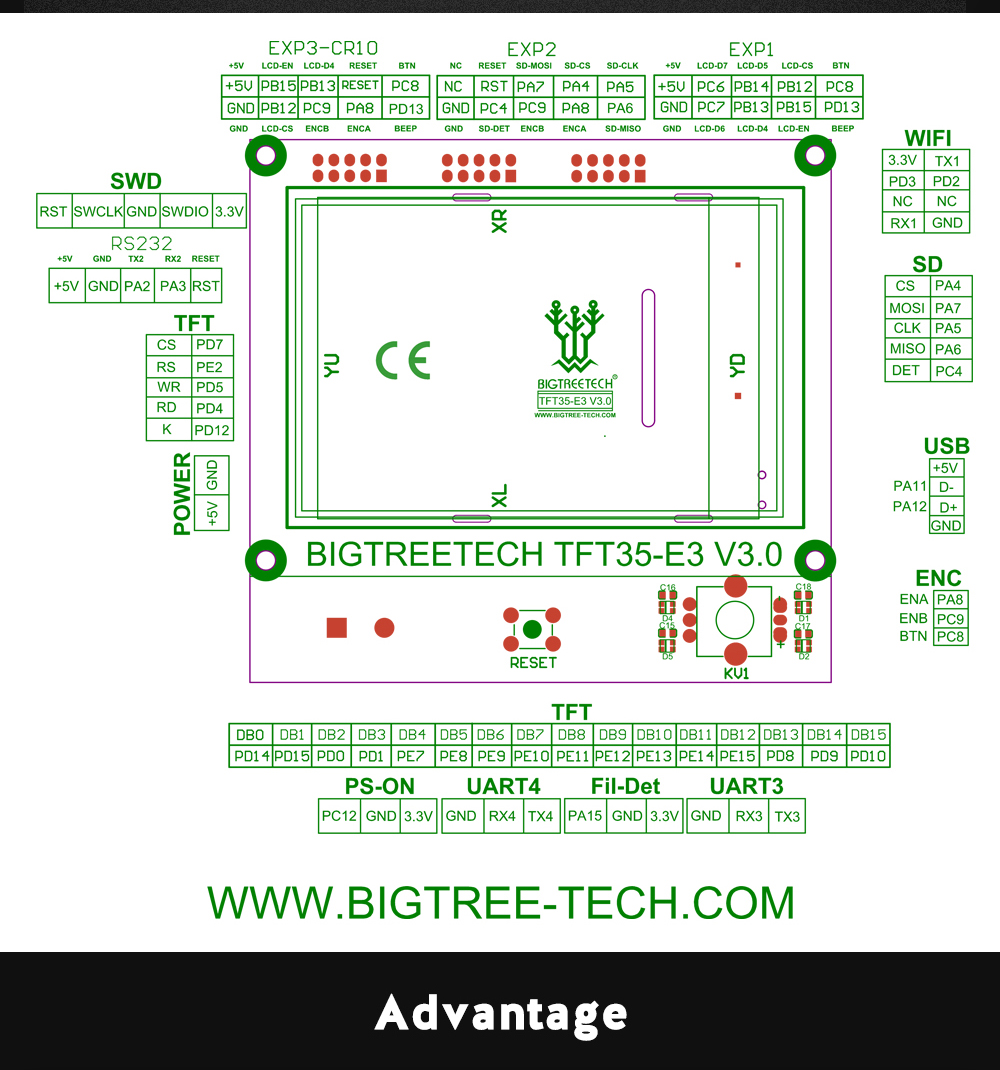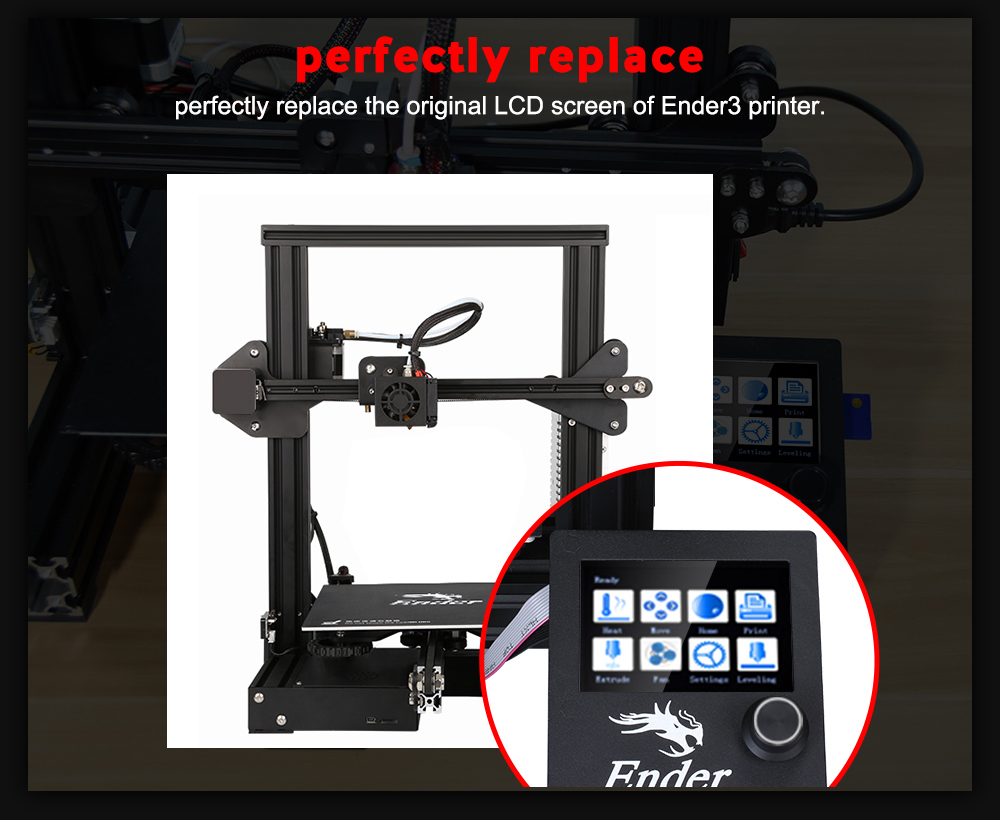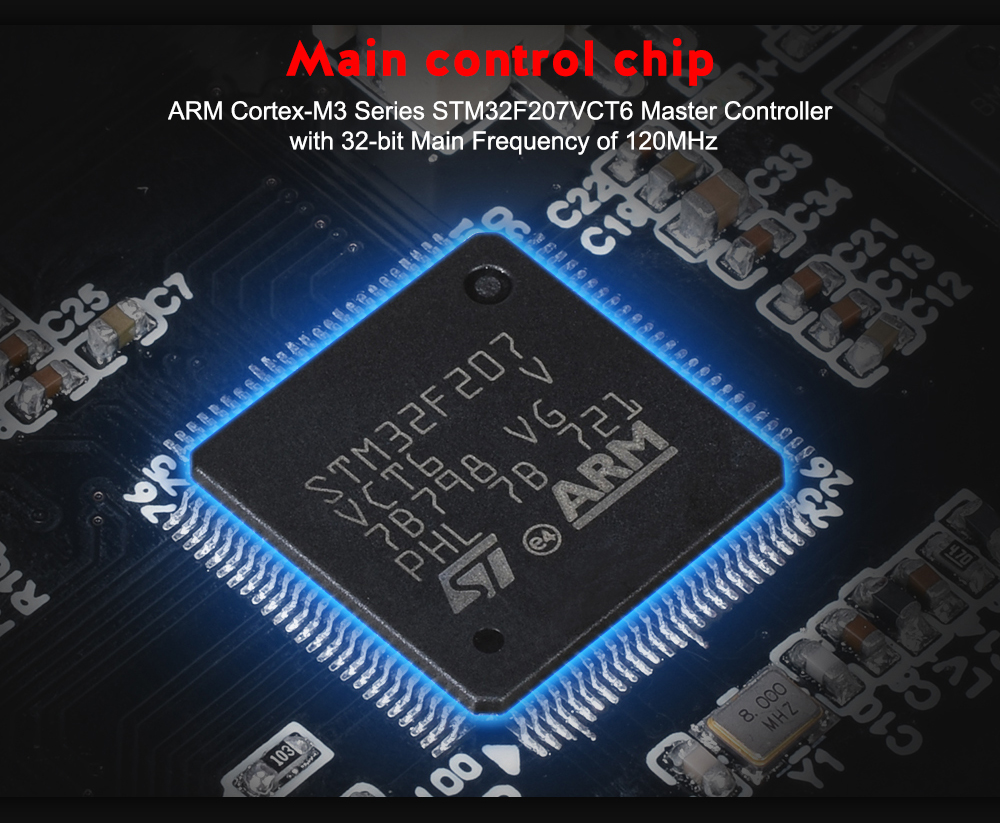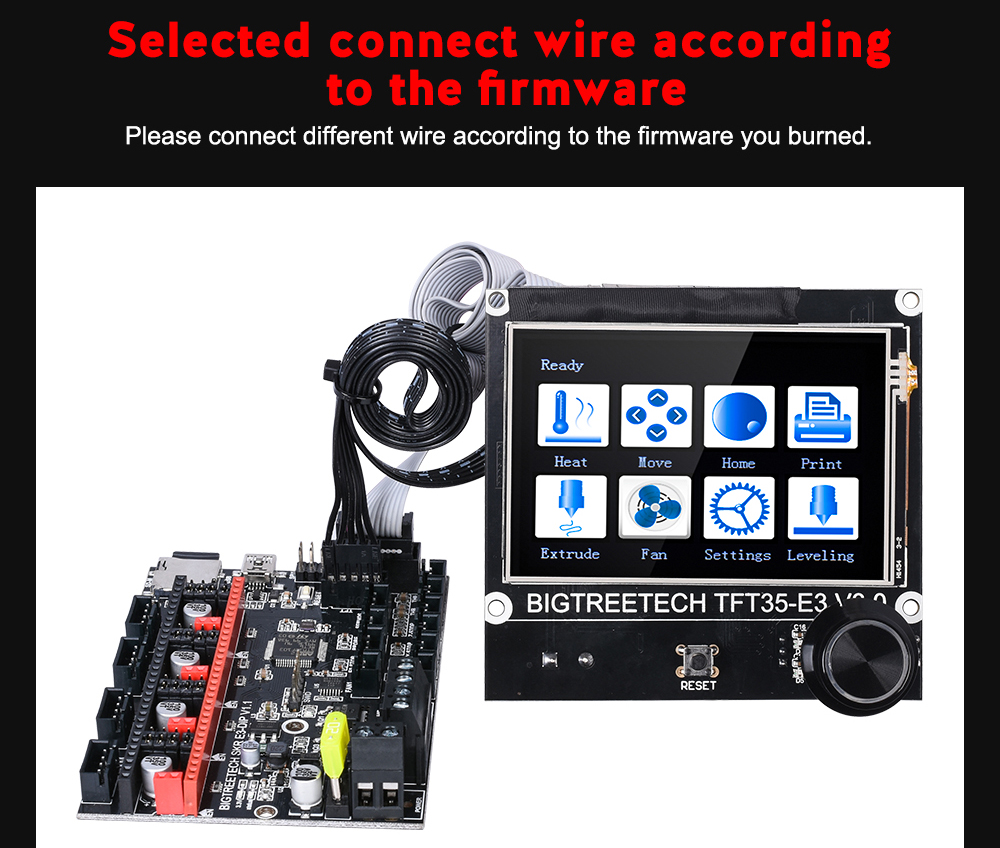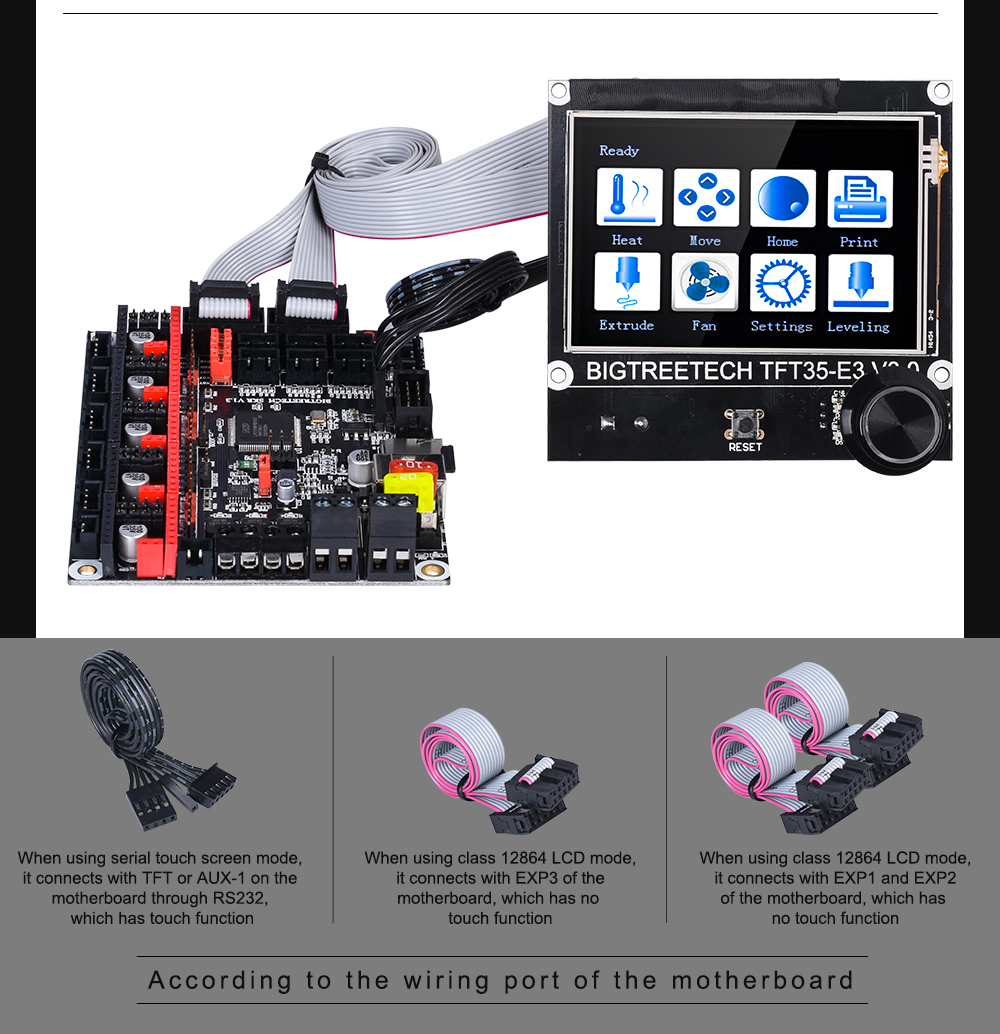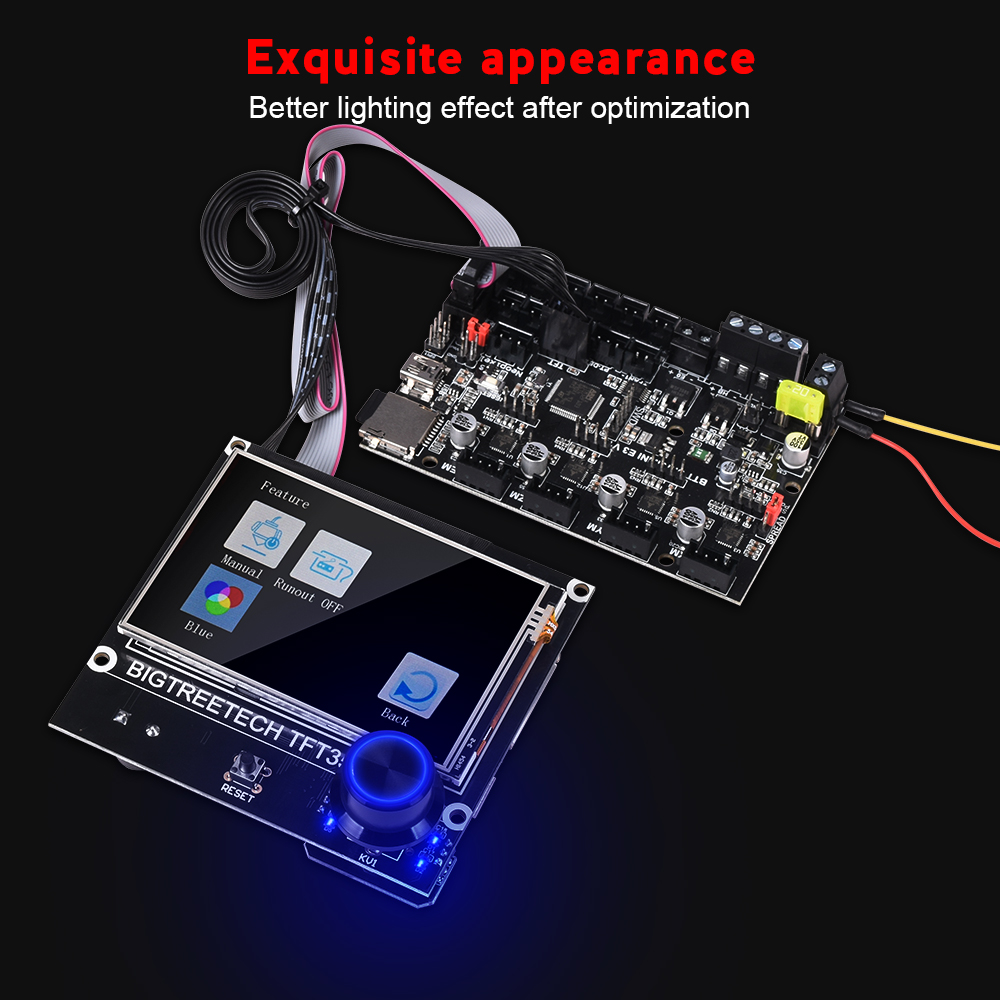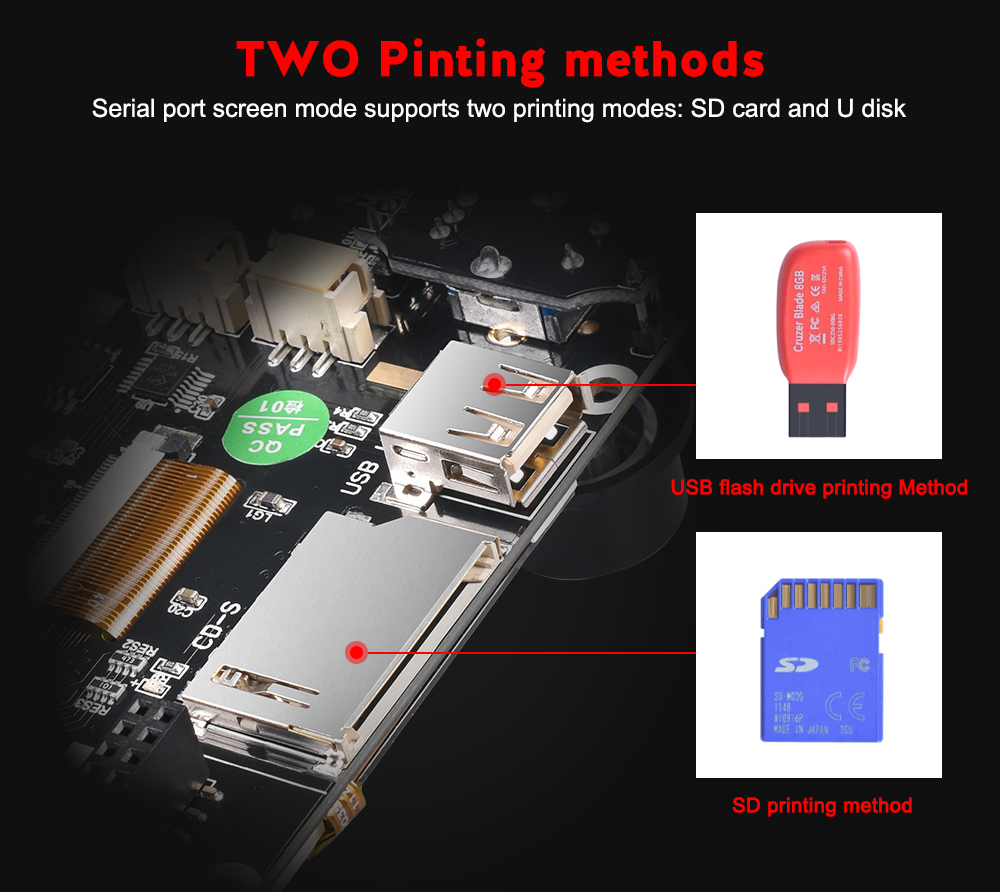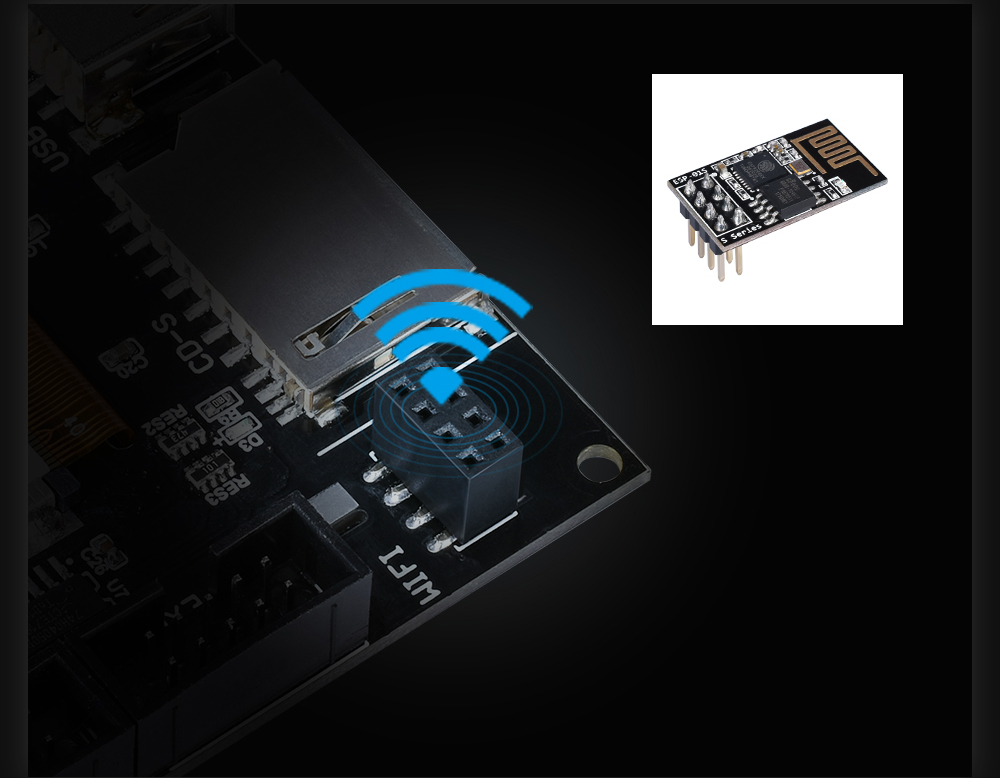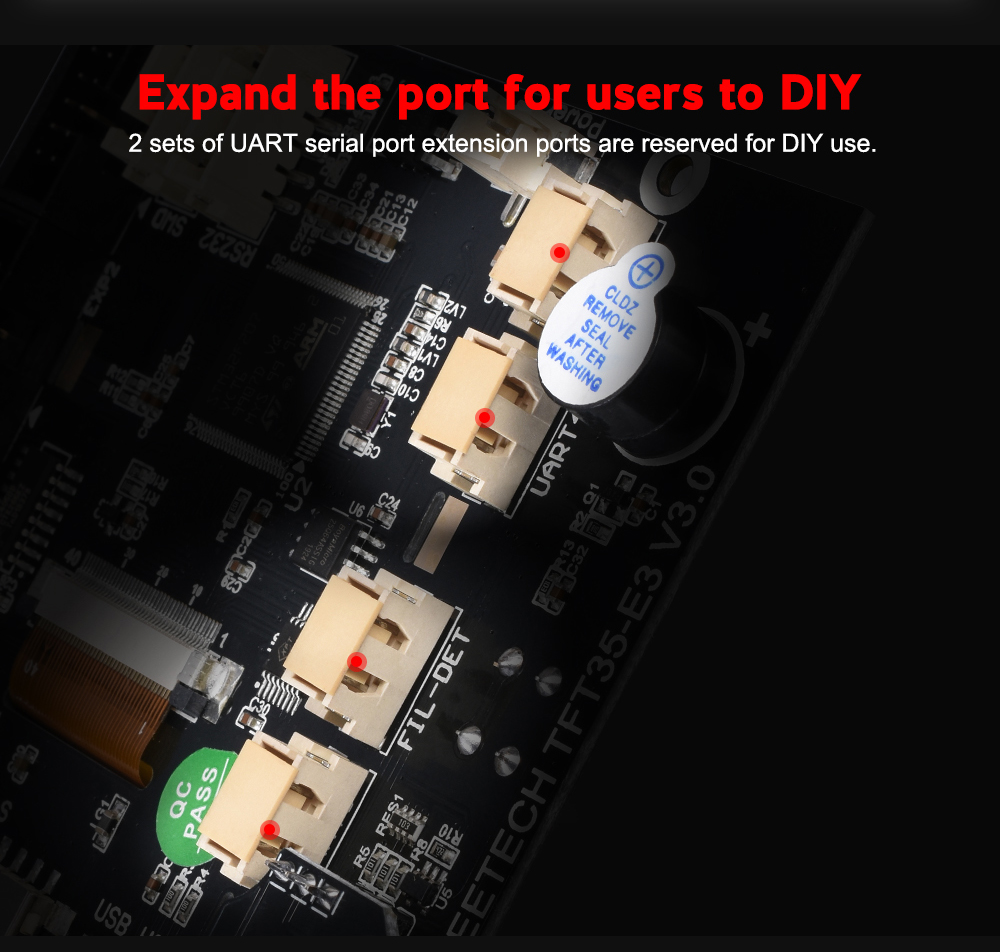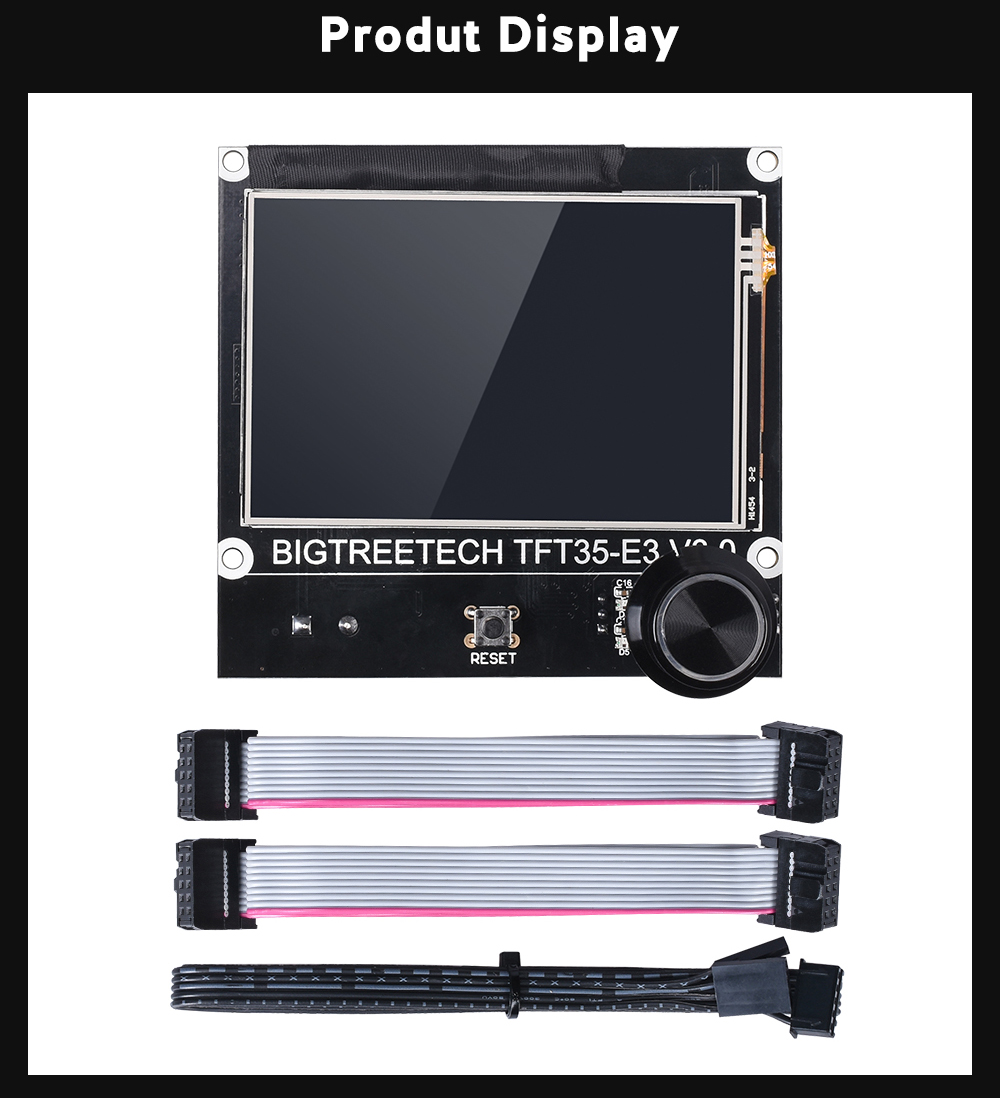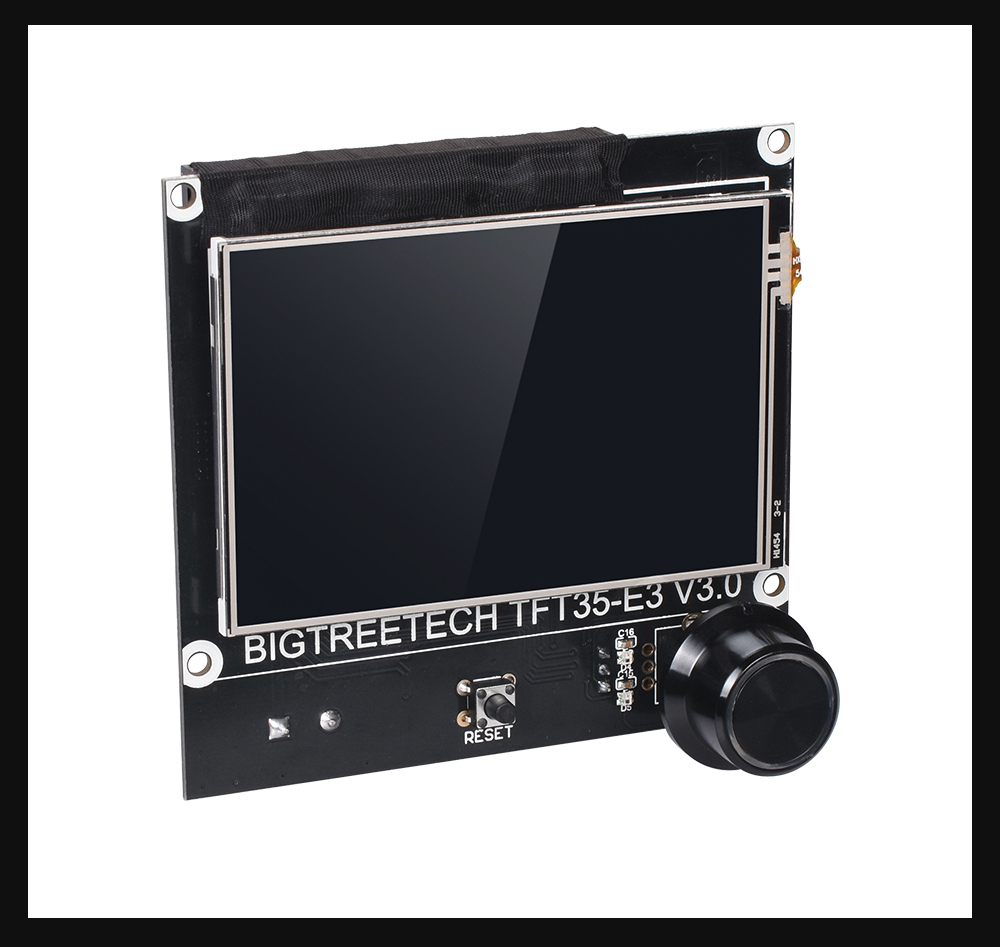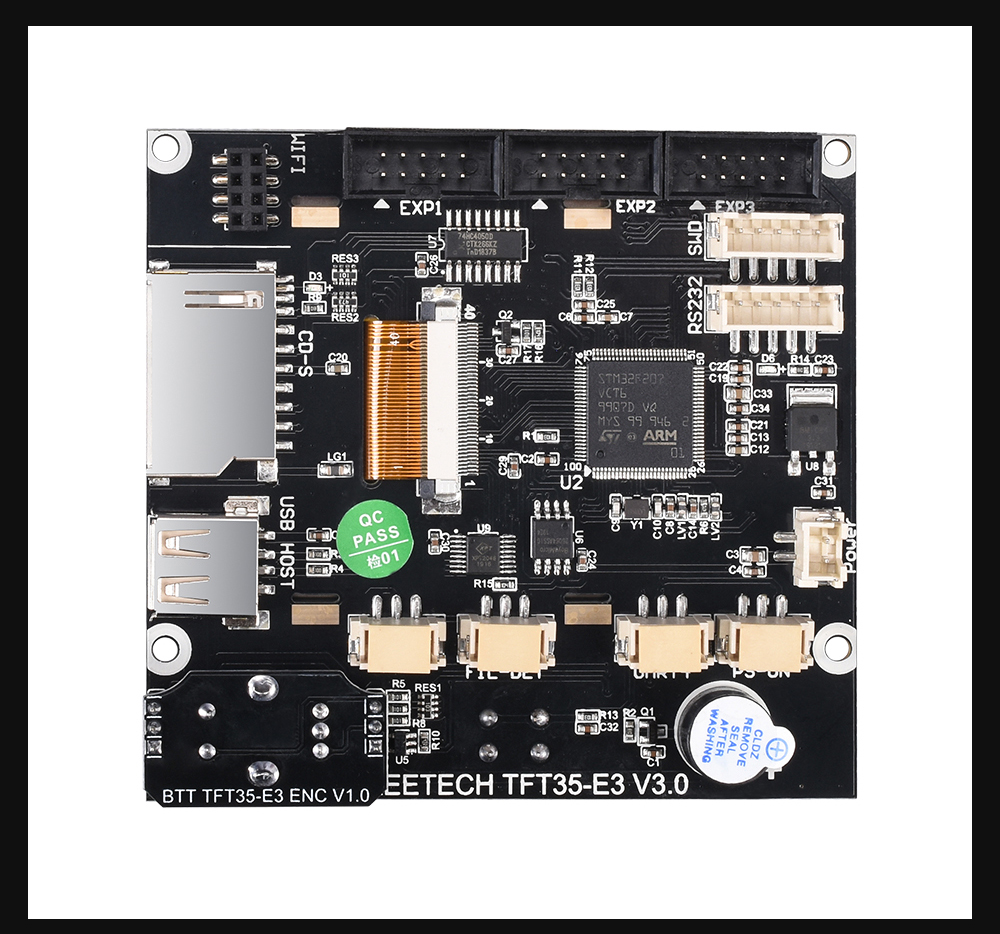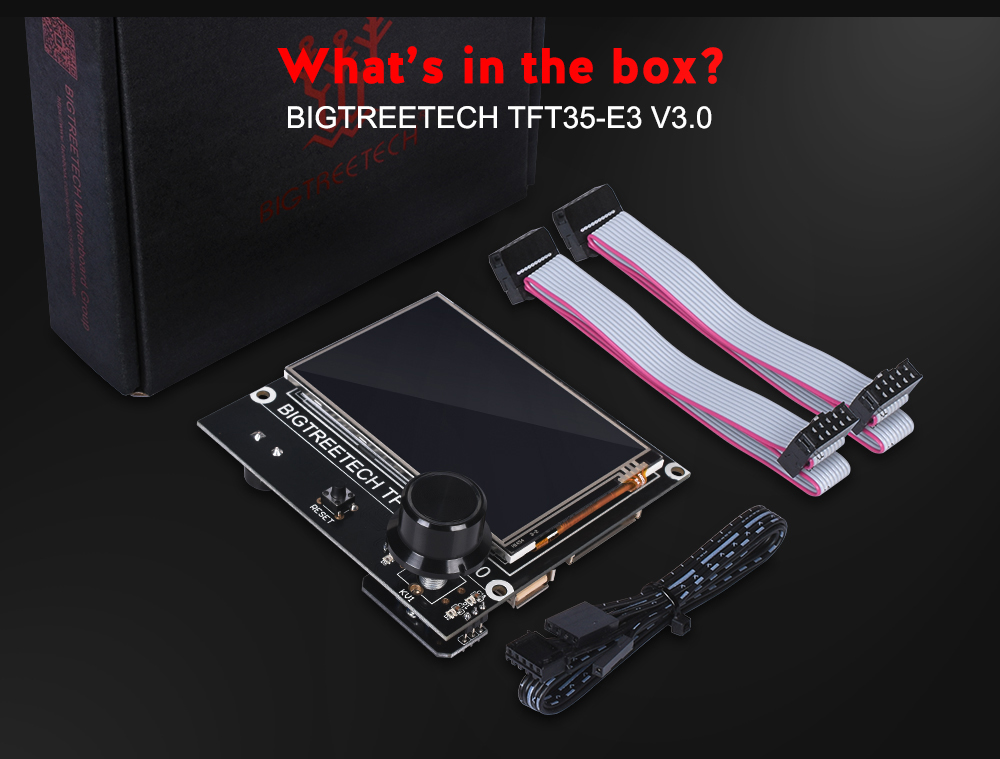 Product characters :
1)ARM Cortex-M3 series STM32F207VCT6 chip with 32-bit CPU 120MHz;
2)Upgrade the firmware by SD card. It is easy and convenient to operate.
3)This display board has higher compatibility. Users can select two work modes: UART serial port screen mode and 12864 screen mode.
4)Serial port screen mode supports two printing modes: SD card and U disk.
5)Reserve WIFI port, and WIFI function is realized by external WIFI module;
6)Reserve the extension port of filament breaking detection (FIL-DET);
7)Reserve the extension port of automatic shutdown after printing (PS-ON);;
8)LCD12864 mode uses EXP1, EXP2 and EXP3. EXP1 and EXP2 are LCD screen ports of normal motherboard. EXP3 is the LCD interface used by E3 series motherboard (such as SKR MINI E3 V1.2, SKR E3 DIP V1.1, etc.) ;
9)Use the light-emitting encoder, press the bright blue light, if not, it will not light, Full of technology;
10)TFT touch screen mode:serial port screen RS232 port;
11)2 sets of UART serial port extension ports are reserved for DIY use.
Product Parameters :
Appearance size:93*87mm
Installation size:Perfectly replace the original LCD screen of Ender3 printer, detail information please check TFT35-E3 V3.0 SIZE
Microprocessor:STM32F207VCT6 Power Input:DC 5V
SD card logic voltage:3.3V and 5V(Such as: support MEGA2560 main control chip motherboard, higher compatibility)
3Dfilamenten.nl
Hoofdstraat 58
3781AH Voorthuizen
Tel: 0342-474025
[email protected]
KvK: 09089448
Btw: NL153712739B01
Reknr: NL65ABNA0516433016
Mijn account
Betaalmethoden
U kunt bij ons op de volgende manieren betalen:



Klantenservice